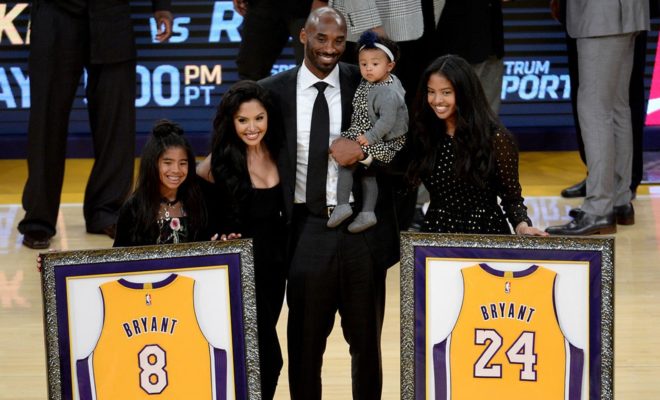 5 Parenting Quotes Inspiratif dari Kobe Bryant (In Memoriam)
By
|
Dunia basketball tengah berduka, sang NBA Legend dan juga papa dari 4 putri, Kobe Bryant dikabarkan meninggal dunia dalam kecelakaan helikopter di Calabasas California. Menurut kabar, Ia tengah dalam perjalan menuju Mamba Sports Academy miliknya, untuk berlatih basket. Yang lebih sedih lagi, Gianna Maria Bryant (13), putri kedua Kobe juga ikut dalam helikopter tersebut, dan meninggal duni bersama sang papa.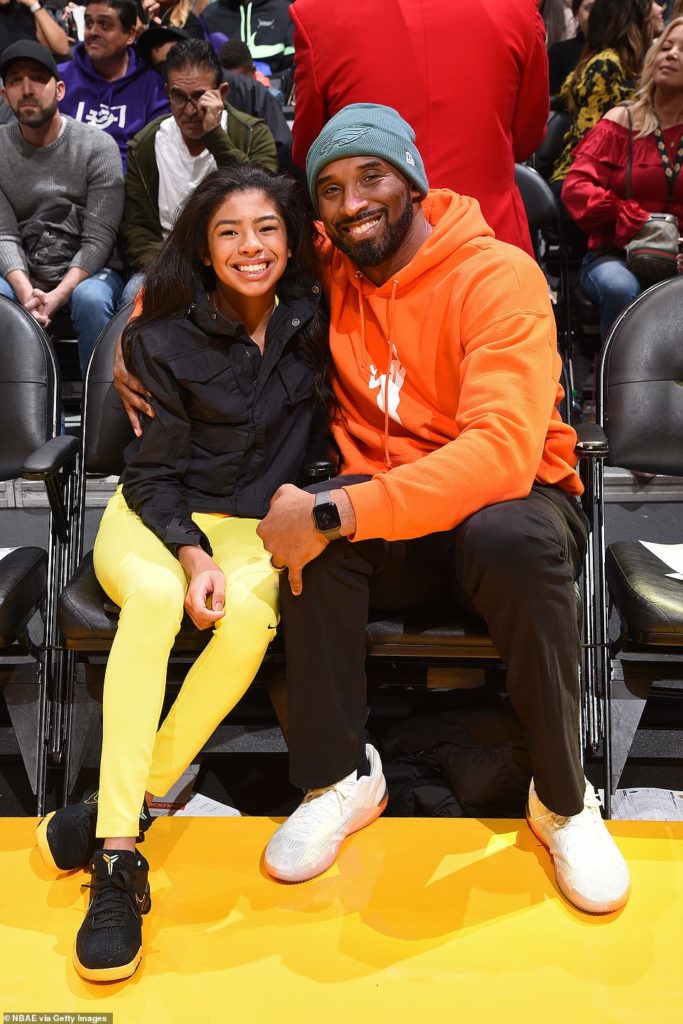 Dilansir dari People, semasa hidupnya, mantan pebasket Los Angeles Lakers tersebut selalu berusaha menjadi role model yang baik bagi keempat anaknya. Tak hanya menjadi coach di lapangan basket, Ia juga berusaha melatih keempat putrinya, Natalia, 17, Gianna 13, Bianka, 3, dan Capri, 7 bulan, untuk selalu berusaha meraih mimpi mereka, di bidang apapun yang mereka pilih.
Selain menjadi pendukung nomor satu bagi anak-anaknya, Kobe juga menginspirasi anak-anak di seluruh dunia yang mengalami self doubt dan anxiety melalui podcast series berjudul "The Punies", yang diluncurkan pada tahun 2018 lalu. Dalam setiap episodenya, Ia berbicara mengenai pelajaran hidup, bagaimana mengatasi kegagalan, dan bekerja dalam tim.
"A valuable lesson that I can teach them is what it means to pursue excellence and the commitment level that comes with that. At the same time, making things fun and challenging, and learning new things. But they're having a blast. They've gotten extremely, extremely good over the course of the last year, and are continuing to work and get better, man. It's been fun."
Ia juga dikenal sebagai sosok pekerja keras dan family man
"If you do the work, if you work enough, dreams come true..And if you guys can understand that, then I'm doing my job as a Father."
Kabarnya, Gianna, putri kedua yang turut menjadi korban kecelakaan mempunyai mimpi untu meneruskan karier sang ayah di dunia basket.
"Fans will come up to me and be like 'Ay, you gotta have a boy… You gotta have somebody carry on the tradition, the legacy.' (Gianna's) like 'Oy! I got this. Don't need no boy for that. I got this"
Ia memang kerap disinggung perihal 'tidak memiliki anak laki-laki', dan saat kabar disinggung mengenai kehamilan keempat sang istri, Vanessa, yang lagi-lagi perempuan, ini jawaban Kobe:
"My friends say, 'It takes a real man to make a boy, I'm like, 'Dude, it takes a king to make a princess … get in line."
Salah satu kata-kata yang diingat dunia dari Kobe tentang value sebuah keluarga adalah
"My parents are my backbone. Still are. They are the only group that support you if you score zero or you score 40."
Selamat jalan Black Mamba! (Karmenita Ridwan/Photo: Various)