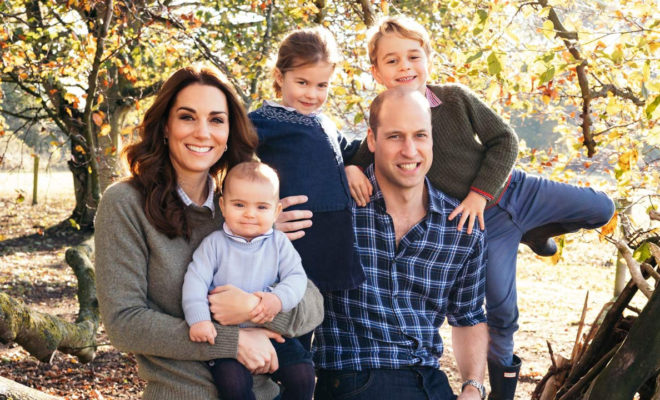 Celebrity Dad Merayakan #FathersDay
By
|
Secara internasional, perayaan #FathersDay diperingati setiap tanggal 16 Juni. Berikut potret selebriti papa yang ikut merayakannya, dan kehidupannya setelah memiliki anak.
Prince Harry
Sebagai first time Dad, Prince Harry sempat mengungkapkan kegembiraannya yang tengah menjalani peran baru sebagai seorang papa. Dalam kunjungannya baru – baru ini ke sebuah pusat komunitas dai Oxford, Inggris, seperti dilasir People, Ia mengungkapkan sedang beradaptasi dengan kehadiran sang putra Archie Harrison Mountbatten-Windsor dan mulai tidak bisa membayangkan hidup tanpa seorang anak.
Kanye West
Narasumber terpercaya yang dekat dengan keluarga West mengungkapkan Kim & Kanye merupakan tim yang hebat untuk mengurus anak. "Saat Kim harus bekerja, maka Kanye yang bertugas menemani anak – anak. Bahkan, tidak jarang Ia akan mengantar North pergi ke sekolah," seperti dikutip dari Majalah People.
Kate Middleton
Resep kehangatan keluarga keluarga Middleton, khususnya kepada anak – anak adalah memberikan sentuhan fisik. "Hugs are very important. That's what I tell my children," ungkapnya. Prince William juga terkenal akan body gesturenya yang menghargai anak saat berbicara yaitu dengan merendahkan tubuh agar dapat berada satu level saat menatap matanya.
Victoria Beckham
Posh Spice dan designer kenamaan Victoria Beckham memberikan ucapan Happy #FathersDay pada sang suami, David. "In my career, there's many things I've won and many things I've achieved, but for me, my greatest achievement is my children and my family," adalah ungkapan mantan pesepakbola yang kini berusia 44 tahun itu.
Hillary Duff
Aktris sekaligus mama dari 2 orang anak Luca (7) & Banks (7 mos) Hillary Duff mengungkapkan kekagumannya kepada pasangan, Matthew Koma. Dalam salah satu video yang terdapat pada postingan foto tersebut, tampak Matthew dengan hangat memeluk Si Kecil Banks yang baru saja lahir dan turut menenangkannya. How sweet. Happy Fathers Day to all Best Papa in Indonesia! (Nathalie Indry/KR/Photo: Instagram, Various)