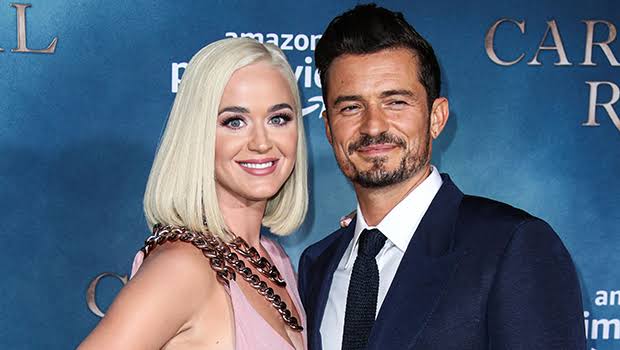 Katy Perry Melahirkan Anak Pertama & It's a Girl!
By
|
Katy Perry is officially a mom! Dilansir dari E News, penyanyi Fireworks ini melahirkan anak perempuan bernama Daisy Dave Bloom pada hari Rabu, 26 Agustus 2020. Katy dan sang tunangan, Orlando Bloom mengumumkan kabar kelahiran bayi mereka melalui organisasi Unicef dimana Katy Perry berperan sebagai Goodwill Ambassador di organisasi tersebut. 
Kehadiran baby Daisy di tengah pandemi Covid 19 merupakan kebahagiaan tersendiri bagi pasangan selebriti ini. "We are floating with love and wonder from the safe and healthy arrival of our daughter," ungkapnya. "We know we're the lucky ones and not everyone can have a birthing experience as peaceful as ours was.  Since COVID-19, many more newborn lives are at risk because of a greater lack of access to water, soap, vaccines and medicines that prevent diseases," lanjut Katy & Orlando.
Untuk mengungkapkan rasa bahagia, sekaligus kekhawatiran terhadap bayi-bayi yang lahir di tengah pandemi, Katy & Orlando membuat donation page di UNICEF atas nama putri mereka, Daisy Dave Bloom – DDB. Daisy sendiri merupakan putri pertama dari Katy Perry dan anak kedua dari aktor Orlando Bloom yang sebelumnya telah memiliki anak laki-laki berusia 9 tahun, Flynn Bloom.
Kabar kehamilan Katy pertama kali diketahui publik saat Ia tampil di video klip Never Worn White Maret lalu. Dan sebulan kemudian pasangan ini mengumumkan bayi mereka perempuan. Welcome to the world, baby girl! (Karmenita Ridwan/Photo: Various)