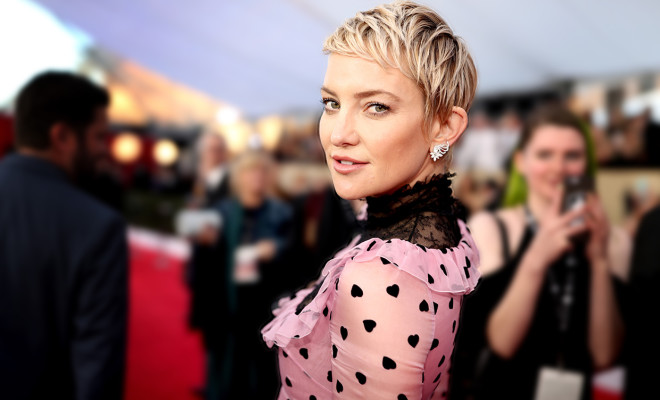 Cerita Kate Hudson Menjalani Kehamilan Ketiganya
By
|
Aktris cantik Kate Hudson saat ini sedang hamil anak ketiganya bersama sang kekasih, Danny Fujikawa, yang berprofesi sebagai musisi. Ada yang berbeda dari 2 kehamilan sebelumnya dan terasa sangat istimewa baginya. Bagaimana tidak, Kate yang sebelumnya telah memiliki 2 orang putera, Bingham Hawn, 6½ tahun, dan Ryder Russell, 14 tahun, kini sedang mengandung bayi perempuan! Hal yang sangat diinginkan oleh Kate.
Sebelumnya, Kate memilih untuk tak mengumumkan berita kehamilannya. Bahkan ia pun memilih menjauh dari sosial media untuk sementara waktu.
Walau begitu, akhirnya Kate bersedia mengumumkan kehamilannya melalui akun Instagram pribadinya, @katehudson.
Berita kehamilannya ini ia post dalam bentuk video bersama-sama dengan Danny, dan kedua anaknya. Dalam video ini, mereka terlihat sedang menggenggam bola berwarna hitam dengan symbol '?'. Tak lama kemudian balon-balon tersebut diletuskan dan munculah balon-balon kecil berwarna pink yang menandakan jenis kelamin bayi yang ia kandung. Kegembiraan orang-orang di sekitar lokasi pun ikut tergambar dalam video tersebut.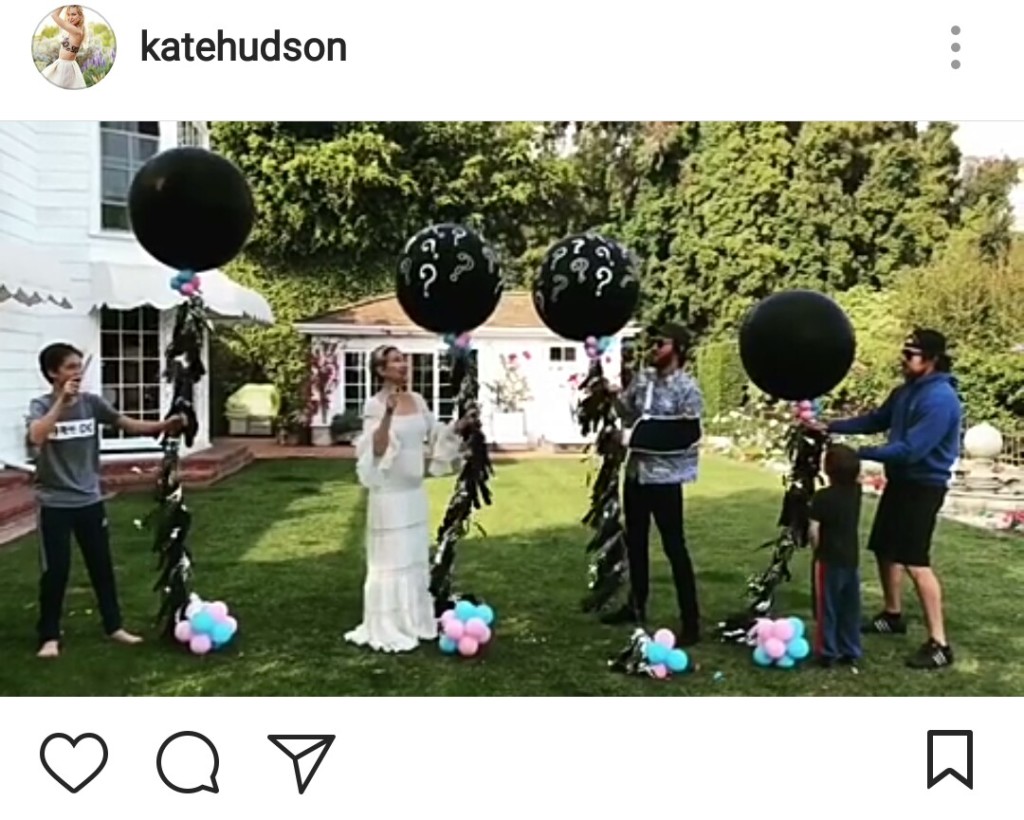 "SURPRISE!!! If you've wondered why I've been so absent on my social channels it's because I have never been more sick!" ujar Kate pada caption video yang ia unggah.
"[It] was the most sick first trimester of all my children. Boomerangs have made me nauseous, Superzoom is an easy way to have my head in the toilet, food Instagrams make me [queasy] and thinking too much about Insta stories made me even more exhausted than I already had been," urai Kate tentang bagaimana ia menjalani trimester awal kehamilannya.
"If you've seen me out and about smiling and pretending like everything is amazing … I was lying!" lanjut pemeran film Almost Famous ini.
BUT! I have broken through on the other end of that and rediscovering the joys of Insta/Snap," tambahnya kemudian.
Bagi Kate, menyembunyikan sebuah kehamilan ternyata bukanlah hal yang mudah. Apalagi dengan kondisinya yang sering mual dan muntah.
"We have been trying to keep this pregnancy under the radar for as long as possible but I'm a poppin now! And it's too darn challenging to hide, and frankly hiding is more exhausting then just coming out with it! My kids, Danny, myself and the entire family are crazy excited! A little girl on the way," ucap aktris yang baru kemarin merayakan ulang tahun yang ke 39 tahun.
Kegembiraan ini tak hanya dirasakan oleh keluarga kecil sang aktris saja. Adik laki-laki Kate, aktor Wyatt Russell pun turut merasakan kebahagiaan ini.
"I was happy. I was teary-eyed because I know how badly she wanted a girl," ujar Wyatt tentang keinginan sang kakak untuk memiliki anak perempuan.
Well, congratulations Kate and Danny!
(Tammy Febriani/KR/Photo & video: Various, Parade, Instagram)